Some of your favorite producers will be playing records they produced, exclusives and new beats.
Wednesday, July 25
9pm - 1am
FREE w/ RSVP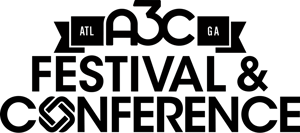 Founded in 2005, the A3C Festival & Conference has grown from a local showcase to become one of the most important hip-hop events of the year. The 14th annual A3C Festival & Conference is in Atlanta between October 3-7, 2018 and aims to educate and empower the artists, entrepreneurs, and creatives that shape hip-hop culture.
The A3C Festival is a 2-day hip-hop festival in downtown Atlanta at the GA Freight Depot from Sat, Oct 6 - Sun, Oct 7. The A3C Festival features 3 stages with dozens of performances, food trucks, live art and much more. It's a breeding ground for the next generation of stars while honoring the legends and trailblazers of hip-hop.
The A3C Conference is the premier event to network and learn from the innovators, entrepreneurs and music makers that shape hip-hop music and culture. Over the 3-days in Atlanta between Wed, Oct 3 - Fri, Oct 5 A3C hosts dozens of panels, workshops, mixers, mentor sessions and interviews with hundreds of tastemakers, thought-leaders and industry experts.