A series of workshops, mentorship sessions and a mixer focused on educating music professionals with crucial information surrounding contracts, copyrights, licensing and how to avoid common legal pitfalls.
Music Contract Masterclasses
Friday, Oct 5th from 10:30am - 1:00pm
A3C is hosting a series of masterclasses to provide insight on some of the most common contracts in the music business.
You don't need to go to law school to have a basic understanding of contracts in the music business. Entertainment lawyers will discuss the basic components of several essential contracts, and highlight common issues and misunderstandings. Lawyers will use case studies of past contracts to emphasis some of the pitfalls that can happen in different circumstances.
Moderated by Lee Morin, Esq (MORIN Entertainment Law)
The 6 Essential Music Contracts
Management Agreements

Producer Agreements

Record Deals

Music Publishing Deals

Synch Licenses

Live Performances
Entertainment Lawyer Meetup
Friday, Oct 5th from 1:00pm - 1:45pm
All of the entertainment lawyers involved in the 6 Music Contract Masterclasses will participate in a breakout sessions to address any unanswered questions and network.
Mentorship Session w/ Entertainment Lawyers
Friday, Oct 5th from 1:30pm - 2:30pm
Your focus as an artist is primarily concentrated on your creative endeavors, but business issues can also make or break a career. Artists are welcome to consult with attorneys and other business professionals about industry related issues. Experienced attorneys and other business professionals will be available to provide general advice and mentorship to artists, as well as provide contacts for additional information and guidance.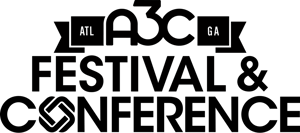 Founded in 2005, the A3C Festival & Conference has grown from a local showcase to become one of the most important hip-hop events of the year. The 14th annual A3C Festival & Conference is in Atlanta between October 3-7, 2018 and aims to educate and empower the artists, entrepreneurs, and creatives that shape hip-hop culture.
The A3C Festival is a 2-day hip-hop festival in downtown Atlanta at the GA Freight Depot from Sat, Oct 6 - Sun, Oct 7. The A3C Festival features 3 stages with dozens of performances, food trucks, live art and much more. It's a breeding ground for the next generation of stars while honoring the legends and trailblazers of hip-hop.
Performers include: Wu-Tang Clan, Lil Wayne, The Diplomats, Curren$y, Young MA, J.I.D, PRhyme, Mannie Fresh, Westside Gunn + Conway, Childish Major and Deante Hitchcock.
The indoor stage will feature some of the most exciting hip-hop artists on the rise while the DJ stage will be curated by ATL's WERC Crew and Controllerise. Lineups for the indoor stage and DJ stage will be announced soon, and additional artists will be announced on the outdoor stage.
The A3C Conference is the premier event to network and learn from the innovators, entrepreneurs and music makers that shape hip-hop music and culture. A3C hosts dozens of panels, workshops, mixers, mentor sessions and interviews with hundreds of tastemakers, thought-leaders and industry experts.
Speakers include: Steve Stoute, RZA, Goodie Mob, Cortez Bryant, Lola Plaka, Ryan Leslie, Janee Bolden and CashmoneyAP.

Artist Accelerator
Artists & Managers
Artists connect with music industry innovators and icons to learn tips, trends

and

tools needed to take their career to the next level.

Beatstars Summit
Producers & Beatmakers
Music producers network with peers and experiment with the newest hardware, software

and

technology.
Music Tech
Startups & Entrepreneurs
Meet innovators and discover disruptive technology impacting how music makers share, create, market and monetize music.