We are hosting more than 8 themed mentorship sessions at the 2018 A3C Conference. Each session will enable attendees to spend up to 8 minutes 1-on-1 with an industry professional.
1) Must have an Executive, 5-Day or Conference pass
2) Must signup for a mentorship session
Want to be a mentor? Apply Here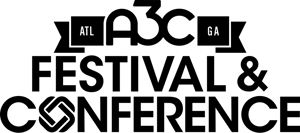 Founded in 2005, the A3C Festival & Conference has grown from a local showcase to become one of the largest annual gatherings for the hip-hop community drawing more than 35K people over 5-days. More than 1,000 artists, producers and DJs will perform across Atlanta between October 3-7, 2018 for the 14th annual A3C Festival & Conference.
The A3C Festival is a 2-day hip-hop festival in downtown Atlanta at the GA Freight Depot from Sat, Oct 6 - Sun, Oct 7. The A3C Festival features 3 stages with dozens of performances, food trucks, live art and much more. It's a breeding ground for the next generation of stars while honoring the legends and trailblazers of hip-hop.
Performers include: Wu-Tang Clan, Lil Wayne, The Diplomats, Curren$y, Young MA, J.I.D, PRhyme, Mannie Fresh, Westside Gunn + Conway, Childish Major and Deante Hitchcock. Dozens more to be announced.
The A3C Conference is the premier event to network and learn from the innovators, entrepreneurs and music makers that shape hip-hop music and culture. A3C hosts dozens of panels, workshops, mixers, mentor sessions and interviews with hundreds of tastemakers, thought-leaders and industry experts.
Speakers include: Steve Stoute, RZA, Goodie Mob, J. Prince, Cortez Bryant, Lola Plaka, Ryan Leslie, Janee Bolden and CashmoneyAP.