Ethiopia Habtemariam (President of Motown Records) will be a featured speaker at the 2018 A3C Conference on Thursday, October 4th at the Loudermilk Center.
As the daughter of immigrant parents, Ethiopia's love and passion for music influenced and informed her from a young age. She began her career as an intern at LaFace Records at the age of 14, eventually moving to Los Angeles to work for Edmonds Music Publishing where she learned her skills for identifying and developing talent. She later joined Universal Music Publishing, becoming President of Urban Music & Co-Head of Creative. Her significant signings soon became an impressive roster of writers including J Cole, Justin Bieber, Miguel, Quavo, Sebastian Kole (Alessia Cara), Rock City, Childish Gambino, Big Sean, Jhene Aiko, Hit Boy, Chase & Cashe, Ester Dean, Polow Da Don, Keri Hilson, Ciara, Happy Perez, Needlz and Danny Boy among many others.

In her current role as President of Motown Ethiopia is responsible for revitalizing the coveted label that hosts cultural hit makers such as Ne-Yo, KEM and Erykah Badu as well as R&B ground breakers like BJ The Chicago Kid and Sebastian Kole. In addition, Motown has focused on locking in key partnerships with like-minded entrepreneurs such as Quality Control Music and EP Entertainment and Since The 80s. These partnerships have provided a platform for key signings such as Lil Yachty, Migos, Zaytoven, Chaz French, Rich Homie Quan and Njomza.

Ethiopia has been recognized on numerous occasions for categories including: Billboard's Hip-Hop Power Players, Woman in Music, Top 40 under 40 Executives along with Variety's Women's Impact Report.
Ethiopia Habtemariam joins A3C Conference speakers Steve Stoute, RZA, J.Prince, Goodie Mob, CashmoneyAP, Cortez Bryant, James Cruz, Lola Plaku, Ryan Leslie, Janee Bolden and many more.
How Ethiopia Habtemariam Became Universal Music Group's Most Powerful African-American Woman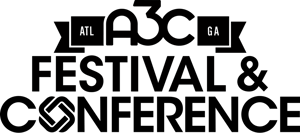 Founded in 2005, the A3C Festival & Conference has grown from a local showcase to become one of the most important hip-hop events of the year. The 14th annual A3C Festival & Conference is in Atlanta between October 3-7, 2018 and aims to educate and empower the artists, entrepreneurs, and creatives that shape hip-hop culture.
The A3C Festival is a 2-day hip-hop festival in downtown Atlanta at the GA Freight Depot from Sat, Oct 6 - Sun, Oct 7. The A3C Festival features 3 stages with dozens of performances, food trucks, live art and much more. It's a breeding ground for the next generation of stars while honoring the legends and trailblazers of hip-hop.
The A3C Conference is the premier event to network and learn from the innovators, entrepreneurs and music makers that shape hip-hop music and culture. Over the 3-days in Atlanta between Wed, Oct 3 - Fri, Oct 5 A3C hosts dozens of panels, workshops, mixers, mentor sessions and interviews with hundreds of tastemakers, thought-leaders and industry experts.