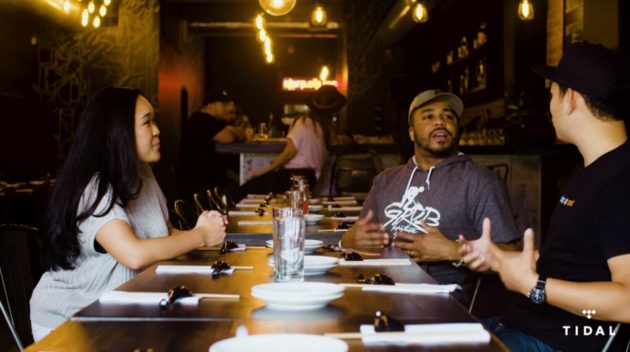 Everyone knows that a true Hip-Hopper is more than likely a product of passion, perfecting their craft and the drive to hustle.

TIDAL just released a new series "Side Hustle", with host, Adelle Platon, that shows how music moguls in the industry are becoming more than rappers, producers and DJs, but wearing the hat of entrepreneur as well. Their first episode features none other than Grammy nominated super producer, Just Blaze, along with his business partner Luck Sarabhayavanija. Together they collaborate on their business venture Ani Ramen, a boutique ramen house in Blaze's hometown, New Jersey. In the episode, Blaze discusses his transition from producing and DJing to running his own restaurant and how working in the entertainment industry and the night life has been beneficial for him when it comes to understanding how to conduct business and delivering an experience.

Every artist has their hustle. Check it out for yourself on TIDAL to learn more about Just Blaze's journey from DJing to Tokyo comfort food.


SEE JUST BLAZE AT A3C FESTIVAL + CONFERENCE!