For months leading up to A3C Festival & Conference, we sorted through over a thousand submissions from talented artists. Then, we asked hip-hop fans from around the world to select their favorites. Now, the votes are in!
Watch these dope artists perform live during #A3C17 from

October 5-7

at the

Squarespace Discovery Stage @ Mammal Gallery. #ThisIsMyYearA3C #Squarespace
A-Game - AC Lane - Afropluto - Ajax Stacks - Amerikas Addiction - A-wunOfficial - B.I.C-

Billy Mercury - C5 - Cam Murdoch - Che - Corey Lee - DopeDiv - ElceeTheArtist - F.L.O.W. - Floco Torres Ghxst - Hippy SOUL - Iman - J.Lately - Jabee - JamesCurtis - Jaye Cane - Jizxle - Joose The Conqueror - JRob - Kamau Kenyatte - KOTA The Friend - Lee Durham Lily Rayne - Mari - Merkules - Mother Nature - Mvstermind - NANCE - OneTakeDrew - OYABUN - P.A.T. Junior - Pebro Fresco - Phenom - Short Moscato - Skoolie Escobar - T-Dubb-O - The Palmer Squares - TruthCity - Wild Prxfits
A3C is supported by

Squarespace, the simplest way to register a domain and create a beautiful website. Start your free trial today by visiting

squarespace.com/A3C. When you're ready to go live, use offer code A3C17 to save 10% on your first purchase.
A New Space for Artists to Create
The Creator Complex is a revolutionary facility for artists & producers. The Creator Complex will connect artists and producers with creative professionals to create valuable digital assets... for free! Artists will be able to get a headshot, master music, make beats, collaborate with producers, record music, write a bio, develop a website, design a logo and record a podcast.
Fri, Oct 6th from 10am - 10pm
@ Georgia State University's Creative Media industries Institute
Creative partners include: Akai, Serato Sample, Squarespace, LANDR, Cam Kirk Studios, In The Lab, Wish Creative Media and FitzCo.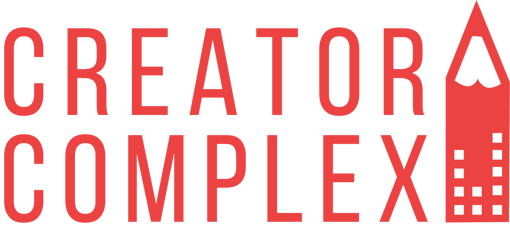 To enter, you'll need an Executive, A3C or Conference pass. All performing Artists, DJs and Producers have access.
There are over 50 shows and events throughout the week featuring hundreds of artists, producers, and DJs from around the world. Explore the lineup and schedule.