A3C has partnered with the Plug app to present The Plug House.
The Plug House is an invite-only 3-day party at SXSW celebrating the beta launch of the game changing tool for music makers... Plug. Plug is a tool that changes the way musicians make and share their music. Plug empowers musicians of all types worldwide to create without cost or fear by giving creators full control over when, where, and how their work is being used.
If you are going to be in Austin for SXSW, make sure you RSVP and come kick it with us.
RSVP: ryan@plugapp.co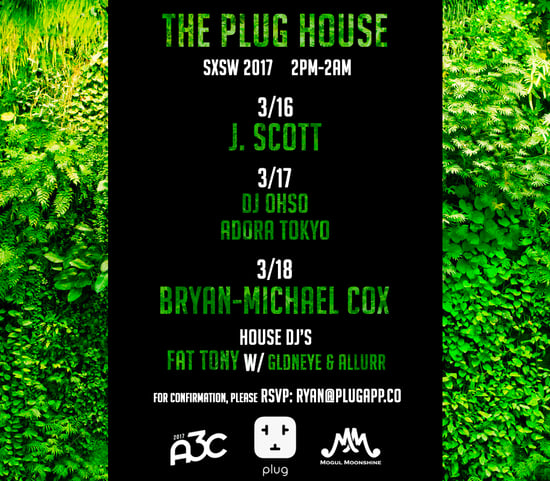 The Plug House will run from 2pm to 2am between March 16th and March 18th.
DJ sets by Grammy-winner Bryan-Michael Cox, J. Scott of A$AP Mob, DJ OHSO, Adora Tokyo and Fat Tony.