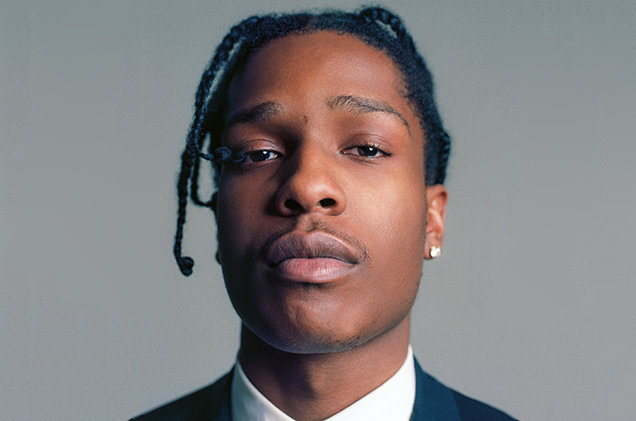 Throughout the year's music, specifically, Hip-Hop has evolved in many different ways
that have helped artists expand their careers outside the music industry. With music
influencing such a significant amount of the world's culture, we now see notable
individuals like Kanye West, Andre 3000, Pharrell, and more who have also become
successful in the fashion industry.
The main issue that lies in these new ventures is that many of those who take on the responsibility of another industry begin to make less music. Most recently A$AP Rocky has been much more active in the fashion scene. A$AP Rocky grew up admiring fashion designers in his early years growing up in Harlem. In his mixtape years, Rocky speaks on wearing eclectic designer clothing made by Christian Dior, Raf Simons, and Rick Owens. On top of being featured in Vogue, as well as GQ Magazine Rocky also refers to himself as the "Fashion Killa," and takes pride in his contribution to fashion and its developing culture.

Back in 2011, Rocky signed a $3 million deal before his first professionally released
mixtape. After two years in the game, Rocky dropped his first album titled "Long Live
ASAP," which made it to the number one spot on Billboard. Since then Rocky has been
seen acting in films such as Netflix original "Dope," and modeling in magazines. After
the death of his best friend, A$AP dropped his 2nd studio album titled "At Long Last
A$AP," which stayed number one on the Billboard's for four weeks straight! It is safe to
say that the World enjoys hearing A$AP Rocky over beats. There are not many rappers
who have the unique talent of blending Harlem rap with Southern-influenced rhythm and
cadences. This is why many fans of the A$AP movement have continuously voiced their
concerns about how less involved Rocky has become with music. However, Rocky feels
different about how people view his art. In an interview with Billboard, Rocky stated, "Hip-hop doesn't appreciate or understand me, at times."
In a recent interview with Forbes Rocky spoke about his new-found perception of music. "I'm not inspired by Hip-Hop anymore – it's all clichéd shit," Rocky said. "I won't say I'm not a victim of big booties, money, cars and jewelry but what I can say is I don't just glorify it." Currently Rocky is still in the studio, but he is honing his producing skills by creating beats for other artists. People are dying to continue hearing the innovative sounds given to us by Rocky, and the whole A$AP Mob. However, one can assume that we will not see much of Rocky in the Hip-Hop scene after this last album, but one can hope.

Share your thoughts below. Do you feel the A$AP Rocky should focus on more on
his music?